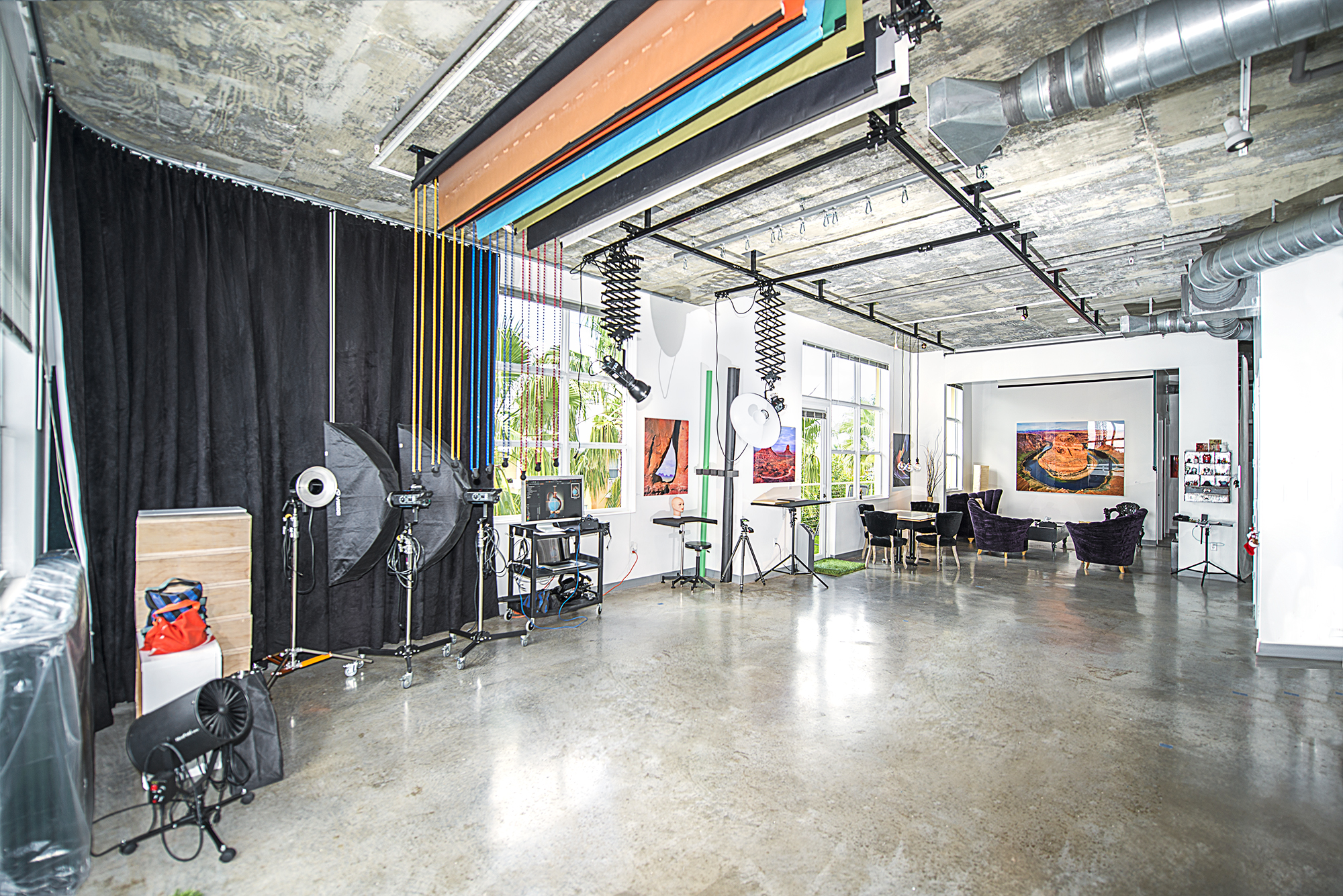 In the heart of Fort Lauderdale, tucked away in the artistic community, sits a 2700 square foot New York style studio with fun and friendly appeal.  Pleasant surroundings in a quiet, friendly "city inside the city" make this studio the perfect location for local Fort Lauderdale shoots, whether it is still photography or motion work. The studio features a lounge area, two makeup stations, a 12-foot ceiling with two indoor shooting locations, 12 color paper backdrops to choose from, studio lighting from a pentagram railing system and one outdoor sunny terrace with 20-foot white walls using the south and west sunlight.
Studio lighting classes available.
FEATURES
2 makeup station
4x750 watt Bowen lights
1 Ring flash
1 Beauty dish
Pentagram railing lighting system
Live shooting (Tethered) with a 30inch monitor on rolling cart
Snout with grid
Multitude of light modifiers, diffuser, grids, etc
X-Small to X-Large Soft boxes with grids, strip boxes
Color gels
V-Flats
Plexi-glass
12 Apple boxes
12 color paper backdrops to choose from
2 Shooting location with different backdrops
Indoor shooting with sunlight from very large windows
Blackout curtains
Private enclosed balcony with two 20ft tall white walls with synthetic grass or white floor
Private bathroom and shower
Full kitchen
Studio Lighting/photography classes?